Baltimore Plumbers
Find plumbers in Baltimore, Maryland for your residential and commercial plumbing needs.
Baltimore Plumbing
Call A Pro
1-800-655-1279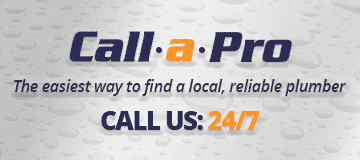 Find a Local Maryland Plumber
24 Hours a Day, 7 Days a Week
Find Full-Service Maryland Plumbers
Residential & Commercial Plumbers
Toilets, Faucets, Sinks, and Water Heaters
Sewer Repair and Drain Cleaning
Water Leak Detection and Leak Repair
Find Local Plumbers Throughout the State of Maryland
Millenium Plumbing 1055 S Charles St, Baltimore MD 21230 410-265-8833
Michael & Son Baltimore 6420 Erdman Ave, Baltimore MD 21205 410-929-7190
Len The Plumber Baltimore MD 410-247-9970
Bamford Plumbing & Heating 6800 Martin Ave, Dundalk MD 21222 410-804-0111
O'neill Plumbing & Heating 3927 Falls Rd, Baltimore MD 21211 410-433-4047
Fitz Mechanical Baltimore MD 410-426-4243
Baltimore, MD
Baltimore is the largest city in Maryland and is located in central Maryland. The city is often referred to as Baltimore City, to identify it from Baltimore County, was founded in 1729.
It was named after Lord Baltimore of the Irish House of Lords. In the port of Baltimore during the British bombardment of 1812, while aboard a British ship negotiating for a release of prisoners, Francis Scott Key wrote the Star Spangled Banner. Key was a Baltimore lawyer.
Baltimore is home to Johns Hopkins Hospital and the National Aquarium. The National Aquarium is one of the largest aquariums in the world.