Silver Spring Plumbers
Find plumbers in Silver Spring, Maryland for your residential and commercial plumbing needs.
Silver Spring Plumbing
Call A Pro
1-800-655-1279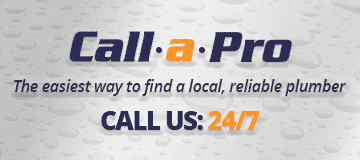 Find a Local Maryland Plumber
24 Hours a Day, 7 Days a Week
Find Full-Service Maryland Plumbers
Residential & Commercial Plumbers
Toilets, Faucets, Sinks, and Water Heaters
Sewer Repair and Drain Cleaning
Water Leak Detection and Leak Repair
Find Local Plumbers Throughout the State of Maryland
Foley Plumbing 10111 Greeley Ave, Silver Spring MD 20902 301-681-8068
Master Plumbing & Mechanical 9232 Warren St #R, Silver Spring MD 20910 301-650-9100
Len The Plumber Silver Spring MD 301-222-1500
Benjamin Franklin Plumbing 2600 Forest Glen Rd, Silver Spring MD 20910 301-830-8010
Thomas E Clark 2412 Linden Ln, Silver Spring MD 20910 301-608-0550
Spartan Plumbing Heating & AC 937 Bonifant St, Silver Spring MD 20910 301-565-3550
Silver Spring, MD
Silver Spring is an urbanized business district north of Washington DC. Silver Spring gets its name from a mica flecked spring discovered in 1840 by Francis Preston Blair.
Many tall office buildings crowd the cityscape of Silver Springs. Within Silver Springs is Acorn Park which is believed to be the location of the original spring.