Rockville Plumbers
Find plumbers in Rockville, Maryland for your residential and commercial plumbing needs.
Rockville Plumbing
Call A Pro
1-800-655-1279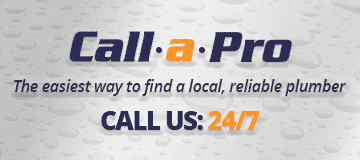 Find a Local Maryland Plumber
24 Hours a Day, 7 Days a Week
Find Full-Service Maryland Plumbers
Residential & Commercial Plumbers
Toilets, Faucets, Sinks, and Water Heaters
Sewer Repair and Drain Cleaning
Water Leak Detection and Leak Repair
Find Local Plumbers Throughout the State of Maryland
Fred & Son Plumbing Rockville MD 240-821-6971
Barr Plumbing Rockville MD 301-948-1243
H-Two-O Plumbing 1174 Taft St, Rockville MD 20850 301-424-9000
Rocket Rooter Plumbing Rockville MD 301-424-1141
My Plumber Rockville MD 301-251-2060
WH Lewis Plumbing 817 Carter Rd, Rockville MD 20852 301-545-1170
Rockville, MD
Rockville could be considered a small city by traditional standards. With a population of 58,000 people Rockville is the third largest city in Maryland. Rockville is situated on land that has been occupied by one culture or another since 8000 BC.