Bethesda Plumbers
Find plumbers in Bethesda, Maryland for your residential and commercial plumbing needs.
Bethesda Plumbing
Call A Pro
1-800-655-1279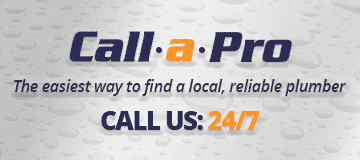 Find a Local Maryland Plumber
24 Hours a Day, 7 Days a Week
Find Full-Service Maryland Plumbers
Residential & Commercial Plumbers
Toilets, Faucets, Sinks, and Water Heaters
Sewer Repair and Drain Cleaning
Water Leak Detection and Leak Repair
Find Local Plumbers Throughout the State of Maryland
Walsh Plumbing 4619 Highland Ave, Bethesda MD 20814 301-718-8009
Coleman's Plumbing 10725 Hampton Mill Ter, Rockville MD 20852 301-461-6998
Leahy Plumbing & Heating 4916 Cordell Ave, Bethesda MD 20814 240-292-0228
Bethesda Plumbing Bethesda MD 301-358-0044
MVP Plumbing & Heating Bethesda MD 301-672-1494
Atlantic Re-Plumbing Chevy Chase, MD 20815 301-657-8555
Bethesda, MD
Bethesda is located just northwest of Washington DC and takes its name from a Presbyterian church built in 1820. The Presbyterian Church took the name Bethesda from Jerusalem's pool of Bethesda, which means house of mercy is Aramaic.
Bethesda is the most educated city in the United States by Forbes magazine. Furthermore, Bethesda is the most livable city in Maryland.